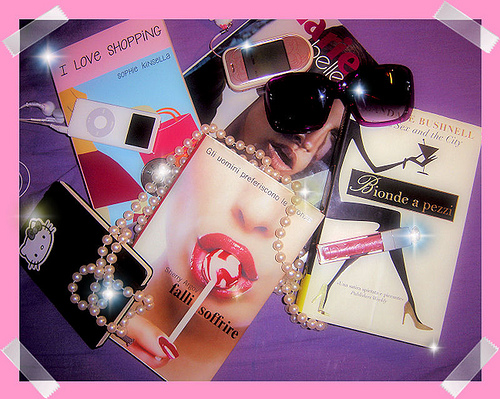 From Wikipedia:
Women's fiction
is an umbrella term for a wide-ranging collection of literary sub-genres that are marketed to female readers, including many mainstream novels, romantic fiction, "chick lit," and other sub genres.
Although sometimes used synonymously, it is distinguished from Women's writing, which deals with literature written by (rather than targeted at) women.
Chick lit
is a term used to denote genre fiction within women's fiction written for and marketed to young women, especially single, working women in their twenties and thirties. The genre sells well, with chick lit titles topping bestseller lists and the creation of imprints devoted entirely to chick lit. It generally deals with the issues of modern women humorously and lightheartedly.
So which is it for you? Do you read chick-lit or "women's literature"? Do you consider it a guilty pleasure?