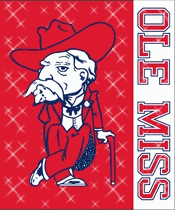 I've lived in Mississippi for almost four years now but I'm still a Georgia girl at heart. It's still a little weird not to see mountains and be so close to the water. I had never even seen the ocean until I was nearly 13 so MS took a little adjustment for me. I still prefer Georgia but Mississippi is a pretty nice place most of the time!

How about you, have you ever been to Mississippi? Read a story set here?

Don't forget to check out 24 Hours by Greg Iles and Trapped!