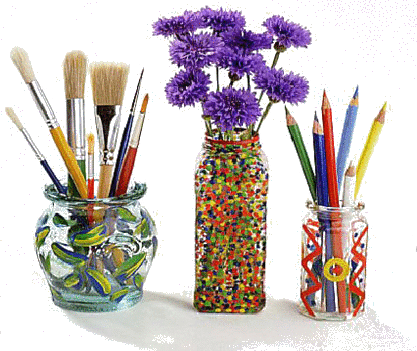 There's just something about a craft store (especially
Michaels
!) that I find so peaceful. I'm not sure if it's the smell, all the wonderful crafty things, or the sheer "creativeness" in the air but craft stores are definitely magic places!
When I was a kid I loved doing craft projects, painting sculptures, etc. but I haven't made anything in years :( . At one point I wanted to learn how to scrapbook because I have TONS of photos but discovered that I had too many ideas (plus I really hated cutting up my pictures). So all that stuff I collected is sitting in a huge box in the top of my closet just waiting for me to get up the courage to tackle that project. And I know I will…. eventually.
What about you? Do you do any crafty thing (knitting, painting, scrapbooking, etc.)? Do you have a favorite craft store or do you use Michaels too?